Cross Country Cross Country Finals Buncrana 2019
Well done to all our participants. A great team effort by everybody!
LAC Cross Country September 2019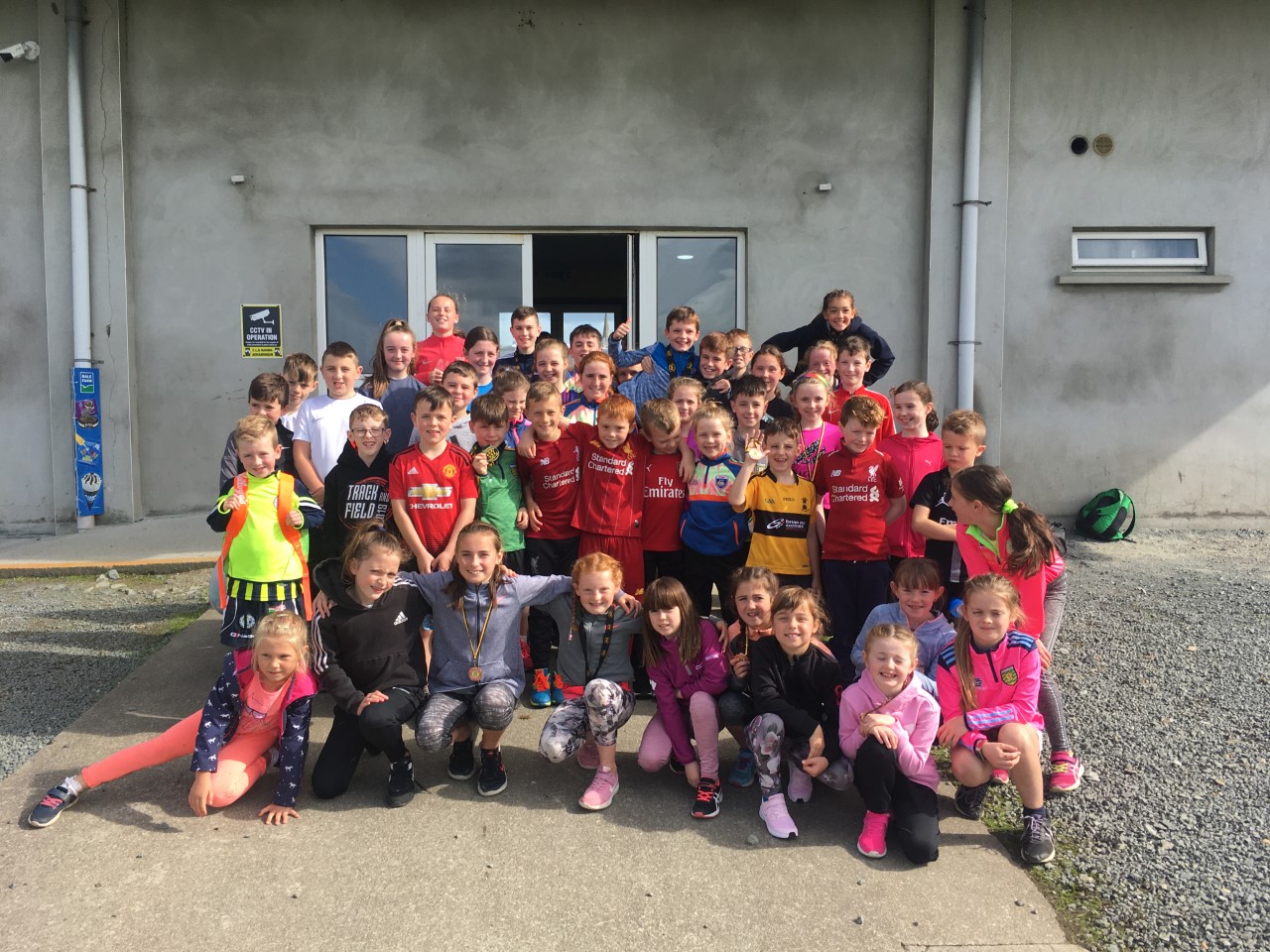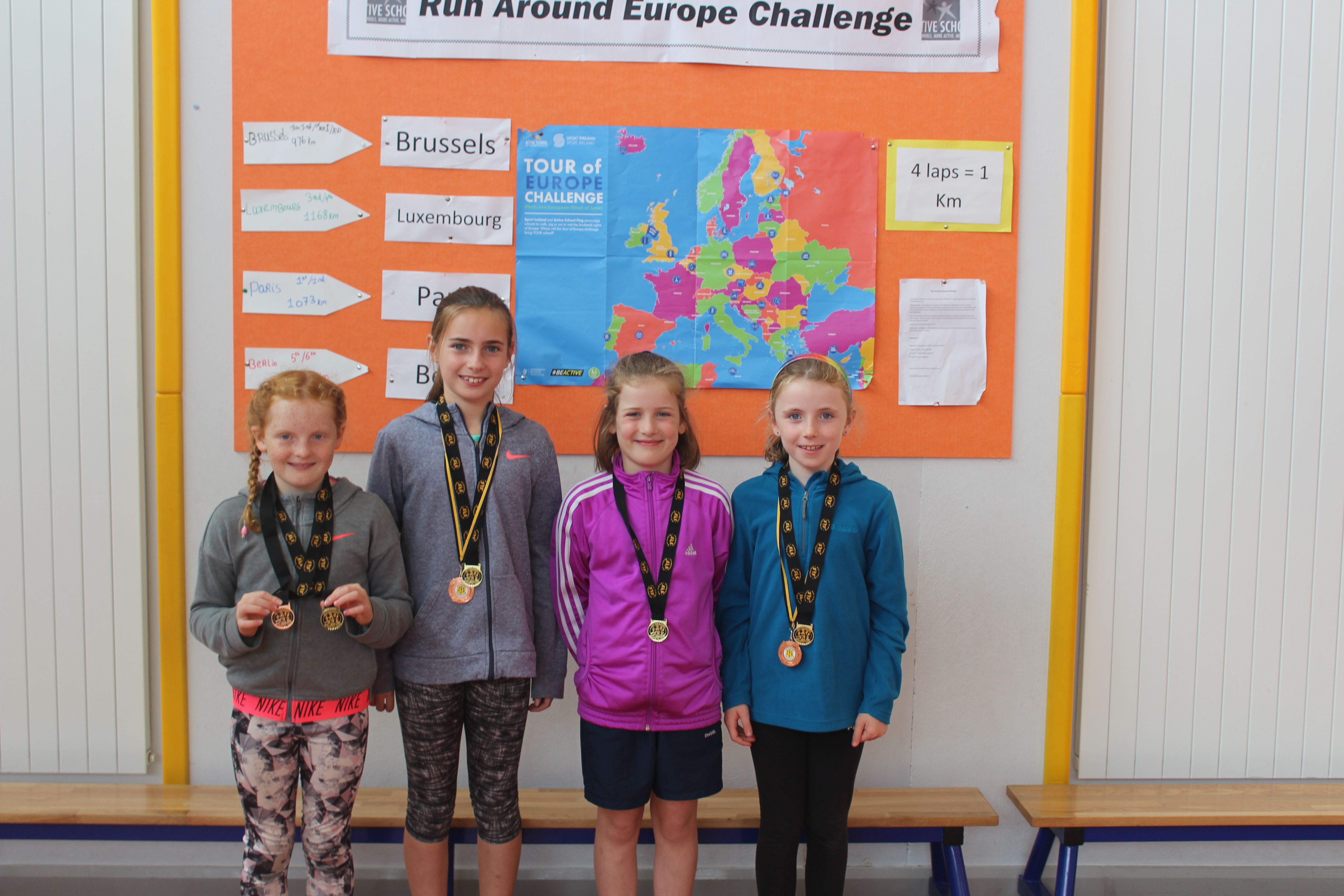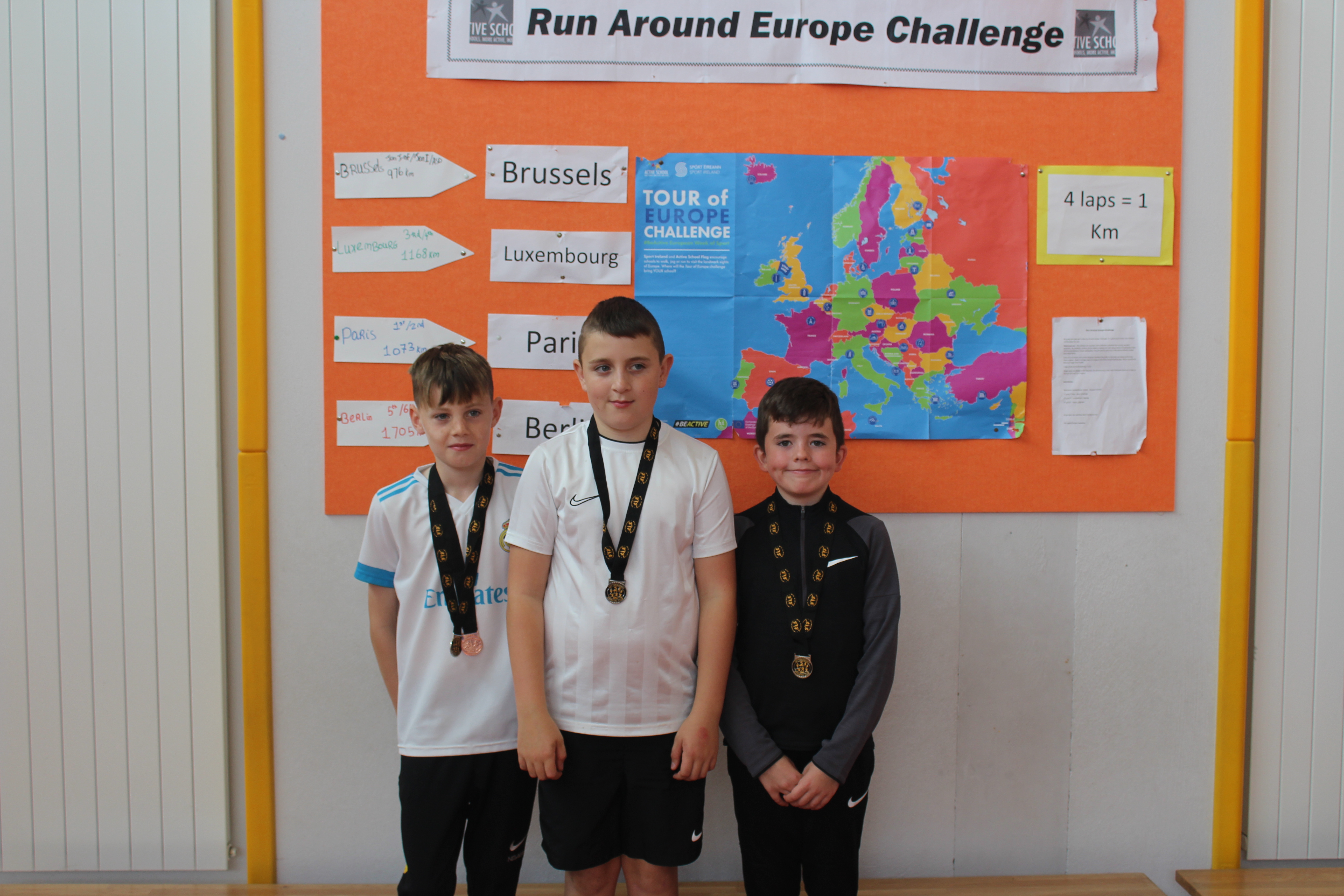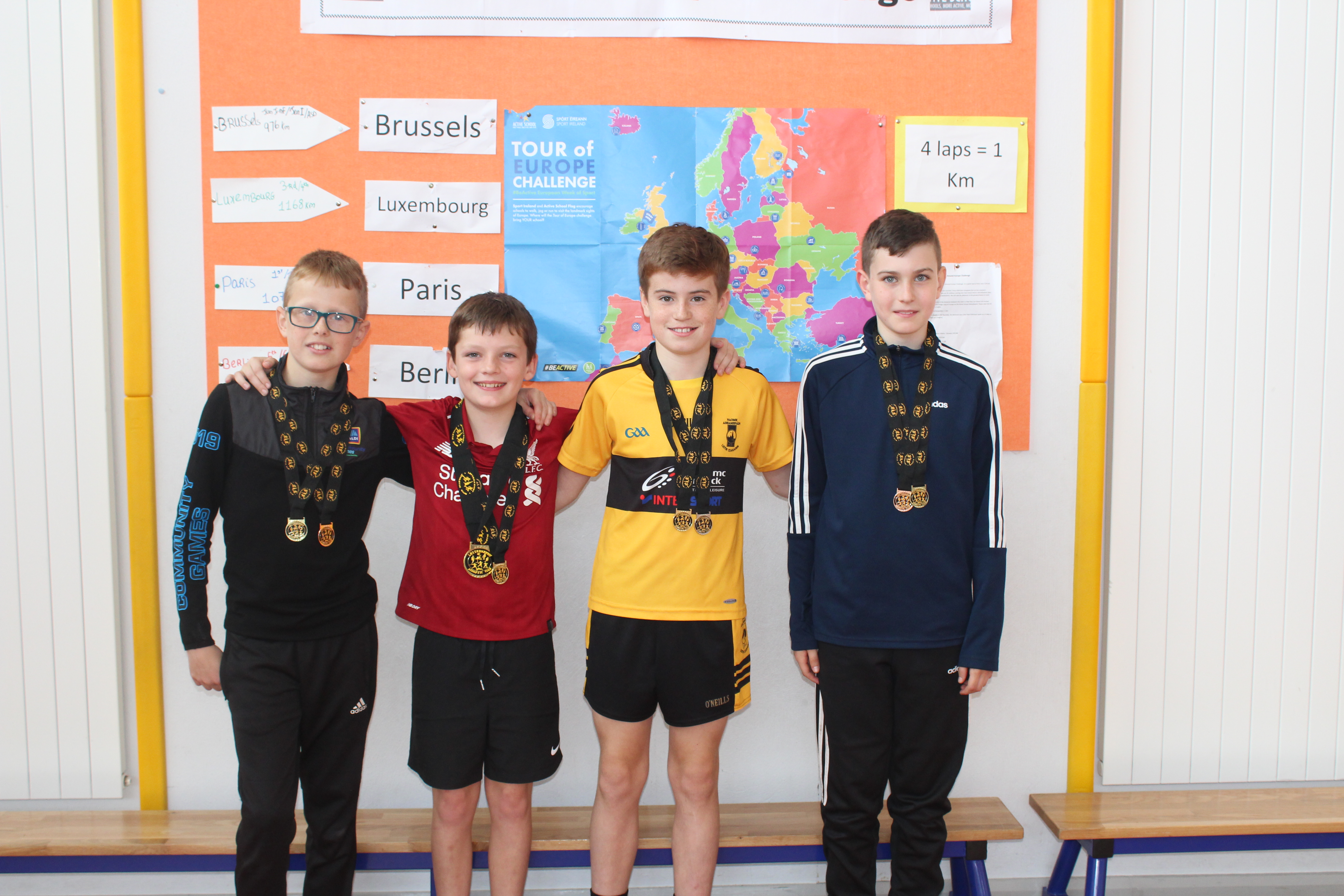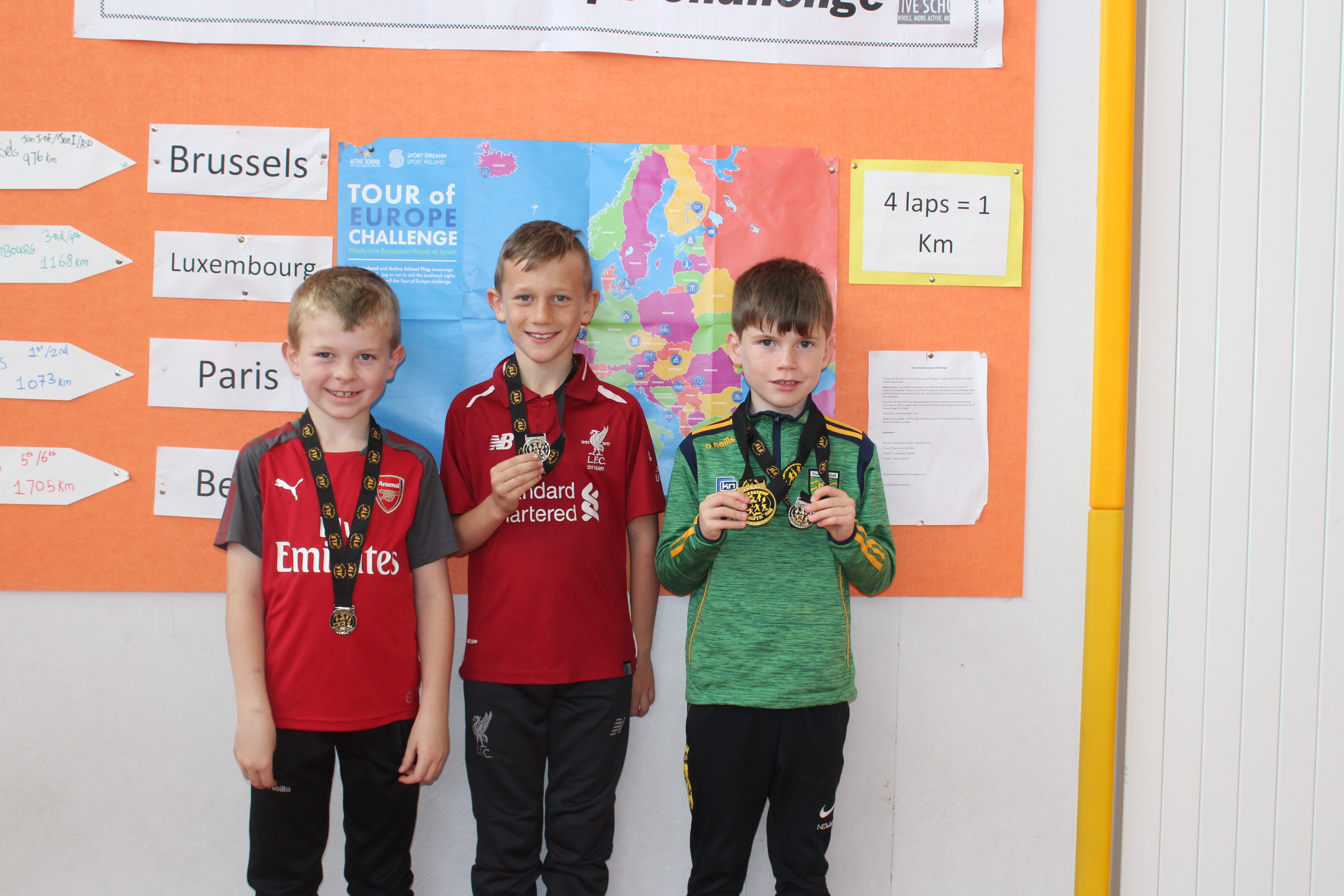 Cross Country County Finals –  Buncrana 
LAC XCountry September 2018
The fastest Boy and Girl in Donegal
There were trials to find the fastest girl and boy under 10 in our school. The winners qualified to run to the finals in Ballybofey. Max and Josh won the fastest boys and myself and Maria were the fastest girls.
I travelled to Finn Valley with my Dad. I was really excited and couldn't wait to run. I registered when I arrived. The boys and girls were put into lines to run.
The under 10's were called first. The Sports hall was full. We had a practice jog of the distance first. Then it was time to run. I was in the middle of the line. When I was called I ran as fast as I could. It was all over very quickly and I didn't know how I got on. We stayed and watched the boys run. After that race we were going to go home to have our dinner but Ava Harkin's mum stopped us and told my Dad that I had a good time and to stay. I was happy that she did because at the end of all the races they called out the winners and my name was called. I came joint first place and Josh came second. We got a trophy each. It was a great evening and my mum was really happy when I came home.
Letterkenny AC Cross Country
Letterkenny AC Cross Country Winners
U-9 Boys (Gold)
1st Josh Ryan
4th Taylor Crossan
9th Max McKeever
11th Charlie Heraghty
U-9 Girls (Silver)
Sophie Doherty
Ava Harkin
Ciara Daly
Sophie Sweeney
U-11 Girls (Silver)
2nd Ella Gallagher
7th Síne Ryan
8th Eilish Doherty
10th Orla Malseed
U-11 Boys (Gold)
1st Mark Galvin
5th Alex Plumb
8th Ewan McDowell
11th Kieran Carolan