This slideshow requires JavaScript.
Spar 5-a-side Soccer County Winners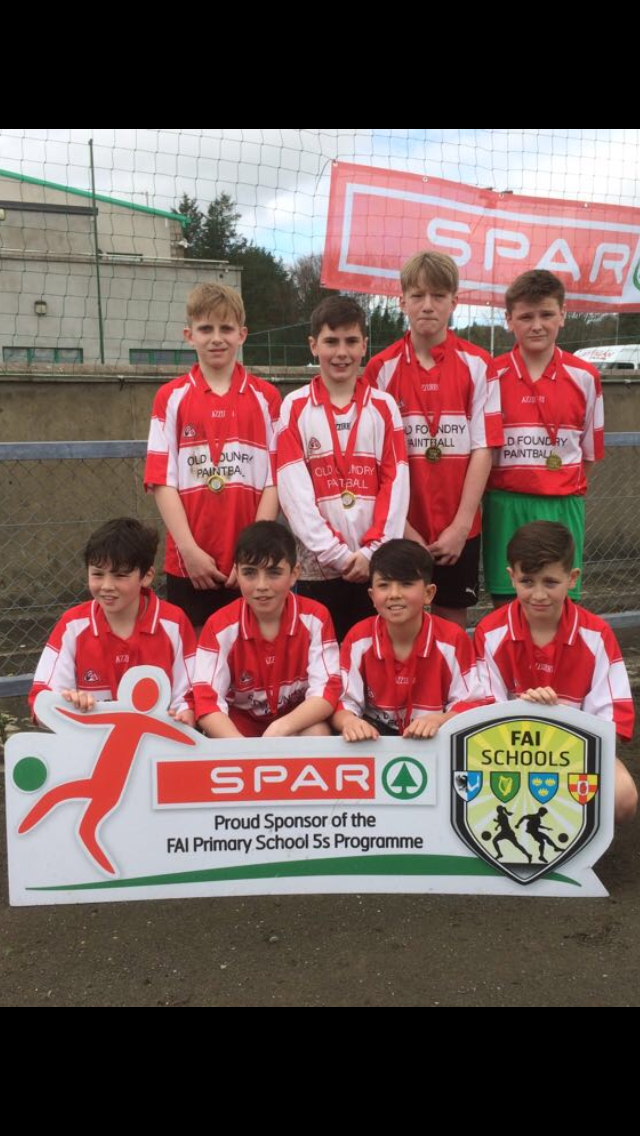 Congratulations to the boys who won the Spar 5-a- side Soccer County Final in Killygordon. They now progress to the Ulster section in Cavan next month. Well done!
Girls 7-a-side Soccer
This slideshow requires JavaScript.
On the 30th of January 12 girls from 5th and 6th class went with Mr. Reynolds and Rachael to represent Lurgybrack N.S. in the FAI schools Donegal 7-a-side competition. First we played Scoil Mhuire and won 1-0. Then we played Woodlands and lost 1-0. After that we played Gaelscoil Adhamhnáin and won 2-0. In the game after that we played Illistrin and won 4-1. Then we played Illistrin again in the final but unfortunately we lost on penalties. It was a great day and thanks to Mr. Reynolds and Rachael.
By Eva 6th Class
5-a-side Soccer
This slideshow requires JavaScript.